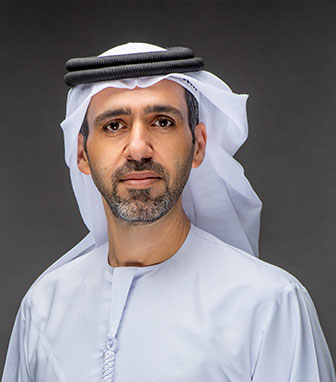 Name: Adv. Ali Al Zarooni
Designation: Managing Partner
Organization: Horizons & Co.
Country: Dubai, United Arab Emirates
Biography
Adv. Ali Al Zarooni is the founder and managing partner of Horizons & Co, he is also a practicing Emirati lawyer and as such represents clients before all levels of the courts. With nearly 25 years' experience, Ali specialises in arbitration and litigation.
Ali is regularly appointed as both an Independent Expert and as an advocate on matters of UAE law and its applicability to disputes. Ali has provided expert adviceontheapplicability of UAE Lawfor a number criminal andextraditioncases.
A registered arbitrator with DIAC and a registered member of the Islamic Centre for Reconciliation and Arbitration (IICRA), Ali is also regularly appointed as an arbitrator or legal expert by both institutions along withtheICC,ADCCACandthelocalUAEcourts.
HeleadsateamwhosupportsomeofthemostprominentorganisationsandindividualsintheUAEbeforeall levels of courts and arbitration tribunals. Clients often describe him as 'a master at his game' (Chambers Global).
Ali's experience includes :
ADCCA arbitration – Claimant's Counsel Claimant seeking contractual entitlement to additional costs incurred (AED 454,214,508.18). Filed arbitration case to protect attachment injunction. Defending counter claim ofAED915,430,425
DIAC Arbitration - A major international contractor in relation to a AED104.4m dispute arising out of a contract for construction of a multi-purpose tower in the UAE, under DIAC arbitration rules. We initiated the proceedings on behalf of the client to seek the payment forcertifiedworks,outstandingretentionmoniesand5% oftheperformancebondretention.
ICC Arbitration – Co-Arbitrator Claims related payment of outstanding amounts under a SupplyContractandaCreditAssignmentAgreement.
DIAC arbitration – Co-Arbitrator Claim related to the outstanding payments for work performed between by the subcontractor and retention amounts.
DIAC arbitration – Sole Arbitrator Claim related to the brokerage agreement for the sale of aproject.
ICC arbitration – Claimant's Counsel Claimsrelatedtocertificationandpaymentformeasured works at the date of termination, costs of procured materials, payment for variations & additional works and entitlementtoEOTtogetherwithprolongationcosts.
DIAC arbitration – Respondent's Counsel Claimant is seeking specific performance regarding payment of unpaid instalments, interest, penalties and damages (approx. AED 571,545,654.79). Respondent will be seeking termination of retained plots, recover sums lost under the premium agreements and money paid for retained plots from the Respondent (approx. AED 114,750,930.)
DIAC – Chairman of the Tribunal A dispute over the execution of the project in Al Qusais Residential Development, Dubai, UAE under a Subcontract Agreement. The Subcontractor has sought recovery of the outstanding amount of AED 24,618,388 from the Contractorfortheexecutedworks.
Panellist at the L2 i-CON International Construction Claims and ADR Conference on "Expert Evidence in Construction Disputes: Problems and Safeguards" in Dubai,November2022.
Speaker at the ICA-FICCI conference providing a meaningfuloverviewofcurrentdevelopmentsinthefield of domestic & international arbitration and its interplay betweencivilandcommonlaw,March2022.
Speaker at the ICA International Conference on Arbitration in the era of globalization – The Fourth Edition,January2022
Profiled in Financier Worldwide Magazine's POWER PLAYERS: Investigations & White-Collar Crime 2022 DistinguishedAdvisers,July2022.