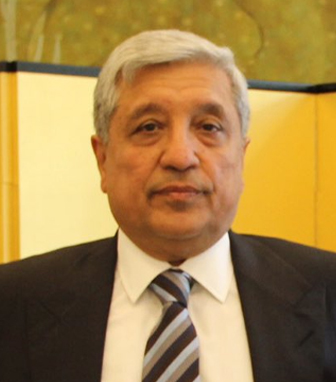 Name: Mr. Rohit Relan
Designation: Chairman & Managing Director
Organization: Bharat Seats Limited
Country: India
Biography
Rohit Relan is a leading business leader from the auto component manufacturing industry. He is the Chairman & Managing Director of Bharat Seats.
A Chartered Account (CPA), he has also undertaken Owner President Program - Harvard Business School and Management Development Program - INSEAD France. He has been successfully running Engineering Companies supported by professionally qualified people since 1986.
Rohit Relan believes that manufacturing prowess comes thru qualified and skilled employees, and the Company under his leadership is focused on being totally connected to the customers and satisfying their requirements of supplying a quality product.,
Rohit Relan has been working very closely with the Japanese Community since the last 2 decades as the Co-Chairman of the India- Japan Business Cooperation Committee. For his dedication and contribution, he was conferred the award of " Order of the Rising Sun, Gold Rays with Rosette" by the Emperor of Japan, for his significant contribution to promoting economic exchanges between Japan & India which led to further strengthening the relationship between the two countries.
Mr. Relan contributes his time to various associations for the betterment & growth of Society and the nation..
He is Chairman of the Indian Polyurethane Association ( IPUA )
Chairman of the Haryana Council of the CII
Co-Chairman of the India Japan Business Cooperation Committee
He is socially responsible and supports a school for the under privileged girl child, giving them equal opportunity in society.